Business training for Fitness and Wellness Professionals
Turn your profession into a business – learn how to make more money and find true fulfillment from what you love to do.
GET STARTED
EXPLORE
Are you a yoga teacher, fitness instructor, wellness guide or personal trainer?
If so, we have a quick question for you.
Does any of this sound familiar?
You work constantly
You rarely have time for yourself.
You have good months and bad months with no way to predict them.
You do NOT have time to take a course on improving your business!
We get it.
We've been there.
We've made every mistake in the book, learned, and created successful businesses. Breaking free of freelance work to create a rewarding business is a skill. But it is also learnable, so now we are sharing with you everything that we know.
You wouldn't teach a class without training would you?
So, pause for a second and ask yourself what you want your life to be. Where will you be 2 years from now?
Is your business building to that goal?
Are you going in the right direction?
Are you on the pathway to achieving your goals?
If not, if you never have time to work on your business and you don't see it going in the right direction then it is time to get the tools to thrive in your business – let your business power an extraordinary life:
Create predictability: Predictable sales, predictable delivery, predictable results
Charge Higher Prices
Break out of the freelance trap
What You Get
Professionalize
Go from teaching classes to running a business. Professionalize your business so that you better serve your clients and yourself.
Step by Step Guide
Models, examples, and templates that guide you step by step through creating your business. We provide the tools and the support so that you can turn your passion into a business.
Support
We are here for you, we answer your questions, meet with you to review your progress, and ensure that you get the most out of our content and your efforts. .
Your Instructors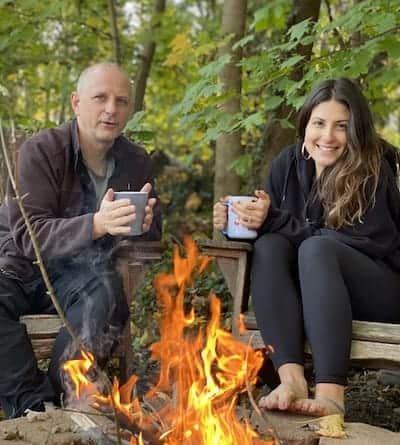 Jennifer Netrosio
Founder of Super Human Soul, Jennifer teaches yoga and wellness and has turned this into a successful business. She has experienced all phases of the wellness/fitness business rollercoaster and turned that into a business she can grow that delivers the lifestyle she wants. She is passionate about helping other professionals achieve their goals.
Jeff Loehr
An experienced business coach, Jeff has helped dozens of owners transform from surviving to thriving. He has an MBA and years of experience but most importantly he has built businesses, failed, succeeded, and learned what it takes to create an entrepreneurial venture out of an idea. He is also a Yoga teacher and passionate about supporting wellness/fitness businesses.
How this course will work
This is a beta course: it is the first time we are doing it. So you will get a great price for more support and more opportunity to influence the content. However, we will need your feedback and, once you are ecstatic about the results, a testimonial.
We will do this course over 6 weeks, with five live 90-minute zoom lessons. Between lessons, we will give you homework and tools to ensure your success. You will have access to the online portion, the videos, and all of the tools forever.
Are you ready to create the business, and LIFE of your dreams?
Join us, we'd love to have you.
Course Content
This is our current outline, but it may change with your feedback and as we discover new questions to answer:
Build A Rewarding Fitness/Wellness Business
Setting Yourself Up for Success
Business Foundations
Business Building Fundamentals
Define Your Signature Program
Sales and Enrollment
Delivery
Interested? Just fill out this form and we will be in touch.